---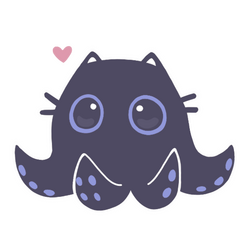 mewlatte
Animation design student & freelance artist.
---
STATUS: closed
STATUS: closed
---
---
Regular Commissions
STATUS: closed
[Section under construction]
(Really sorry! Since I've been focusing more on Live2D work, regular commissions will be closed indefinitely. Thank you for your understanding!)
Live2D Commissions
STATUS: closedPlease fill in the form to apply
Submission deadline: 13 September 23:59 EDT
There is no waitlist, but if you'd like to be notified of commission openings and updates, feel free to subscribe to my newsletter!
---
| RIG ONLY | ART + RIG |
| --- | --- |
| Chibi/Mascot $400 | Chibi/Mascot $— |
| Bust $400 | Bust $750 |
| Halfbody $500 | Halfbody $950 |
| Fullbody $800 | Fullbody $1500 |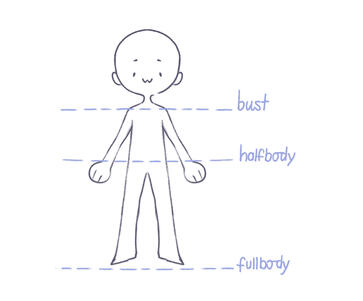 ---
(You're free to request expressions not displayed on the samples chart)
Basic Angry and Sad Expressions are already included.EXTRA COSTS:
Design complexity: $10 - $400
Animal ears/tail, horns: $15 - $70
Extra limbs: $100+
• e.g. wings, tentacles, complex tails, etc.
PSD Cleaning (rig-only commissions): $variesADD-ONS:
Simple Expressions: $10 - $15
• Locked brow/eye/mouth parameters + static/pulsating stickers (angry vein, heart eyes, gloom, etc.)
Complex Expressions: $20+
• Requires animation and/or redrawing of elements (Crying, sweating, Anya, etc.)
Alternate arm/hand pose: $20+
• Will also take in consideration amount of permutations due to different outfits.
Additional outfit: $150 - $400
Additional hairstyle: $100 - $400
• Will take in consideration complexity and how much it differs from the default.
Pets/props/animations: $variesIOS-ONLY TRACKING ADD-ONS:
Mouth X: $20
• Allows mouth to move left and right
Cheek Puff: $20
Tongue Out: $50(Prices will vary based on complexity of request. Feel free to contact me for a rough quote.)
YOU WILL RECEIVE:
✓ Fully rigged model
✓ Necessary files for it to run on VtubeStudio
✓ High resolution transparent PNG of character (Art+Rig Comm)
✓ Commercial use rights
WILL DO:
✓ Original characters
✓ Kemonomimi & human faced anthros
✓ Any gender presentation
✓ Detailed designs
WON'T DO:
✗ Copyrighted characters
✗ NSFW, offensive
✗ Furry & muzzled anthros
✗ Elderly, bara, heavy armor/mecha
rigging includes
| ꕤ | Bust | Halfbody | Fullbody |
| --- | --- | --- | --- |
| Head Movement | XYZ | XYZ | XYZ |
| Body Movement | Z | XYZ | XYZ |
| Breathing | ✓ | ✓ | ✓ |
| Mouth Rig | ✓ | ✓ | ✓ |
| Eye Rig & Physics | ✓ | ✓ | ✓ |
| Brows Rig | ✓ | ✓ | ✓ |
| Arm Movement | x | ✓ | ✓ |
| Leg Movement | x | x | ✓ |
| Outfit/Hair Physics | ✓ | ✓ | ✓ |
| Head/Body Physics | ✓ | ✓ | ✓ |
| Sad & angry toggles | ✓ | ✓ | ✓ |
Live2D commission faq
If you have any inquiry not covered here, feel free to contact me.
---
I. CAN I BE ADDED TO A WAITLIST?
On account of Live2D commissions not being first-come first-served, there is no wailist. But feel free to subscribe to my newsletter to be notified of commission openings and updates!II. WHEN WILL YOUR COMMISSIONS OPEN?
Slot openings don't have confirmed dates due to an inconsistent schedule, but applications will likely open every two/three months. Thanks for understanding!III. HOW LONG WILL IT TAKE FOR THE COMMISSION TO BE FINISHED?
For art, the estimated time is roughly 2-8 weeks. For rigging, it's 2-8 weeks. The time window will start from the moment I begin working on the project, but please be aware that the numbers above are an estimation. If unforseeable circumstances arise and disturb the workflow, the client will be prompty notified.IV. DO YOU DO ART-ONLY OR CHARACTER DESIGN COMMISSIONS?
Those are not available services and there's no intention of opening them anytime soon.V. CAN I GET ADD-ONS/UPGRADES FOR MY MODEL?
Yes, of course! Feel free to contact me detailing what you'd be interested in getting.VI. ARE SLOTS FCFS?
Slots are not FCFS. Commission requests and submissions go through a selection process before being picked.
---
— Vtuber Children —
Gallery of Live2D models! Includes both commissioned and personal works. Each category is organized in order of creation, from newest to oldest.
---
art + rig vtuber children
---
Personal, Study & Practice
Live2D models made with the intention of practicing, studying and learning different techniques.
All models were created using Live2D's free version.
---
Gift models
Lil smols made as gifts for friends!
---
rig-only vtuber children
General Terms of Service
last updated: 7 september 2022
new: usage of art for AI learning prohibited
---
I. Usage policy
1. I have the right to deny any commission requests.
2. I do not authorize my art/designs to be used for NFT or any form of cryptocurrency. Usage of my art for AI learning is also strictly prohibited.
3. Do not claim credits for the commissioned work. I retain full rights over any project I create, and may display it in my portifolio & social media.
4. You may repost/share commissioned work on social media under the condition that you give proper credits and link back to one of my socials.
5. The client must not use my artwork for commercial purposes unless explicitly stated otherwise or discussed with me beforehand. (Does not apply to Live2D Commissions).
6. Do not alter the received artwork without first discussing it with me. Creating icons, adding filters, etc. is fine.
II. terms of purchase
1. Payment is to be made via PayPal.
3. Project will only start after the work has been fully paid for.
2. After invoice is sent, the client must pay within 72 hours, otherwise the commission slot will be revoked.
3. Refund Policy: No refunds or chargebacks. In the case I'm unable to finish a commission, the client will be informed and fully refunded.
III. Process
1. Rush commissions are currently not an option due to an unpredictable schedule. Only commission if you are able to wait.
2. Please do not rush me. WIPs will be provided regularly or at the request of the commissioner.
3. You may request up to 2 revisions per stage provided that they pertain to the progress stage (eg. color change after color check). Only minor edits will be allowed after sketching phase.
4. You will receive digital files for the commission. No physical item will be provided.
---
---
Live2D Terms of Service
All terms from the general section also apply here.
---
I. General Terms
1. Live2D Commissions do not function on a first-come first-served basis. The accepted requests will be based on how well I'll be able to draw and rig the character in order to ensure quality work, so slots are not guaranteed.
2. Live2D Commissions are categorized as commercial work, meaning you're allowed to use the model for streaming, content creation, etc. as long as credit is provided.
3. In the case you wish to resell the Live2D model, please notify me first and don't price it for more than you paid for.
4. Please credit me clearly as the artist/rigger, linking back to one of my socials.
5. At the time, I do not offer character design work. For art commissions, you must provide a clear image reference of your character. Textual/descriptive references won't be accepted.
6. For rig-only commissions, please provide a ready to rig (psd.) file.
-See this guide for reference.
In the case extra cutting/prepping is required, be aware that an extra fee will be charged.
7. I retain the rights to post showcases and commissioned work on my portifolio and social media. Please inform me if you'd like to keep the model private until debut/specified date for a non disclosure agreement.
8. If you'd like to edit or add to your model, please contact me.
9. Source file (CMO3) won't be included.
10. In order to keep the workflow constant and on schedule, please reply and provide feedback in a timely manner.
---